We have moved!
Our new address is 111 Canal St., Mobile, AL 36603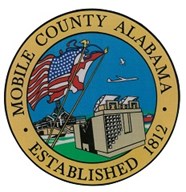 MOBILE COMMUNITY CORRECTIONS CENTER
13TH JUDICIAL CIRCUIT
HONORABLE S. WESLEY PIPES
PRESIDING JUDGE
The Mobile Community Corrections Center's programs, designed with the public's safety in mind, offer the criminal justice system an opportunity to increase an offender's accountability, provide restitution to the victim, tailor the sentence to an offender's crime and rehabilitative needs, reduce the cost of punishment, and ensure that scarce and costly prison cells are reserved for those from whom the public needs protection.
The goal of the Mobile Community Corrections Center is to provide the courts with appropriate alternatives to incarceration. These programs maintain effective, efficient, and safe management of offenders within our community.
Check out our Client Portal
Our client portal allows you to see today's colors and codes, view upcoming reporting dates and make payments online.